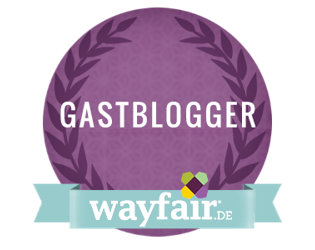 Wenn du aufgrund meines Posts bei Wayfair.de hier gelandet bist, dann herzlich Willkommen! Moment, was sag' ich da... Egal wie du hierher gekommen sind, bist du herzlich Wilkommen. Mach's dir gemütlich. Schau dich ruhig um. Ich freue mich riesig, wenn du etwas findest was dir gefällt oder anspricht.
Möchtstest du mehr deutsch-sprachigen Inhalt hier finden? Dann hinterlasse einen Kommentar oder benutze das Kontaktformular. Feedback nehme ich gerne an.
Wenn du, wie Wayfair, mit mir zusammen arbeiten möchtest, schick mir eine kurze Nachricht. Ich würde mich freuen von dir zu hören.
Ganz liebe Grüße,
Fionnuala
If you've been directed here from Wayfair.de, welcome to my blog. No, wait, you are welcome where ever you've come from. Make yourself comfortable, have a good look around and a bit of a read. I'd be delighted if you found something that you can identify with or that inspires you to projects of your own. Feel free to leave me a comment or two.
If you, like Wayfair, would like to work with me, send me a quick message or use the contact form on the sidebar. I'd love to hear from you.
All the best,
Fionnuala